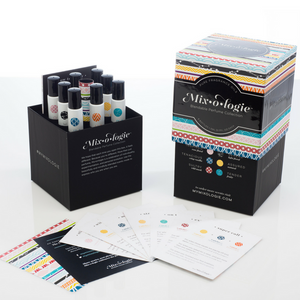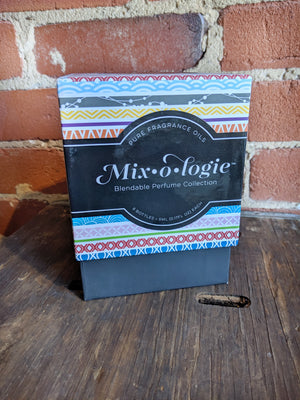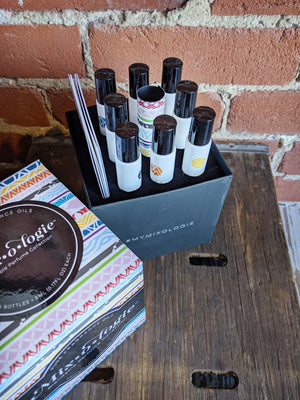 Product image 1

Product image 2

Product image 3

Made up of eight expertly-crafted rollerball fragrances designed to be layered and blended so that you can create scents to perfectly suit any mood or occasion.  
Along with the eight fragrances, the set includes several recipe cards to get you started, but the real fun starts when you create your own recipes. Don't worry – you can't go wrong. The master perfumers who designed this collection made sure of it. Every fragrance in the collection was expertly crafted to ensure that even the wildest combinations smell fabulous together.
Each Mix•o•logie set comes with eight alcohol-free rollerball fragrance oils (5ml each), seven recipe cards, and a beautiful box ready to hold and display your collection.
- ELECTRIC (Citrus Twist)
- SERENE (Light Floral)
- TENACIOUS (Crisp Vanilla)
- SULTRY (Wild Musk)
- FREE (Ocean Mist)
- ASSURED (Natural)
- INSPIRED (Rose Floral)
- TENDER (Fruity)